Description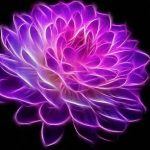 Are you ready for a consciousness expanding psychedelic journey?
In my experience most people receive life-changing benefit from a journey taken consciously.  Yet many of us have issues that are best dealt with before taking our journey.
Perhaps you've used them in the past, or perhaps you're new to the entire idea… either way, some pre-journey consulting sessions can be an incredible tool to help you get the very most out of your upcoming experience.
Together we will go over mindsets, your personal history, and your existing level of consciousness,  to craft an experience that will be amazing.
If you have cautions (either physical, mental, and/or emotional) we'll work on ways to mitigate any annoying possible risks while enhancing your experience.
These sessions are most effective in clusters of three sessions.  This gives us ample time to go over your history in detail, do a deep dive into your personal evolution thus far, explore your current mindset, deal with any challenges, and prepare you physically and mentally for a beautiful life-changing journey.
1 one-hour zoom session.